Second Source Computer Center History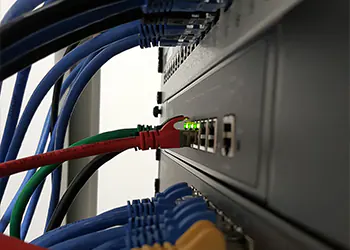 In 1992, the average person was just starting to realize that they could not only enjoy, but also afford a personal computer for work and play. The World Wide Web had just begun to offer a way to connect with ideas and people. All of a sudden there was a whole new way of doing things, and it was available to everyone.

This was the year that John Goodridge, along with his brother, opened a business called "Second Source" - a name that represented the idea that everyone could own a second-hand computer at an affordable price.

John's initial business focus was to make available a variety of new and pre-owned computers for home and business. While John still sells computers and laptops, the repair services side of his business has taken off leading to computer repairs, data recovery, gaming console repairs, DC Jack / power repairs and so much more. We are proud to offer that same great service but in a bigger space at our new location on 600 Westtown Road.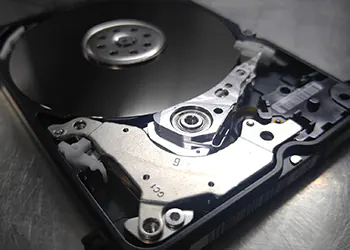 Second Source's new location is bright and airy, with an easily accessible showroom and a much larger service department capable of handling even the most complex computer and laptop repairs.

The team at Second Source has always provided a unique blend of high quality customer service, personal assistance, and professional technical service by experts to get the job done right the first time. We explain to each customer our best recommendation given the state of their personal diagnostic. If a customer is looking to purchase a new or pre-owned computer, we have extensive firsthand knowledge of the best options available. We have a large inventory of both new and used computers and laptops available.

At Second Source, we pride ourselves in taking the necessary time to solve each customer's needs and are not afraid to elaborate and explain our professional recommendation. Our team of highly trained and experienced technicians are always happy to answer questions on our services and recommendations to help you, the customer, make the best possible decision regarding your technology/computer repair. Stop by our store today to see what a member of our team can do for you!
Reviews From Google!
Great local resource to recycle used equipment or pick up a used or new computer component.
John and Chris are very helpful and the prices are more than fare. We rely on them for all of our computer needs!!
As a former computer tech myself, when I ran into a problem I couldn't handle, the guys did a great job for me. Dropped off my system one morning, had it updated and back the following afternoon.
I would not be able to do my job if Second Source had not stepped in to help me out! I called Geek Squad and they were not supportive to me. I recommend Second Source to anyone needing computer help!